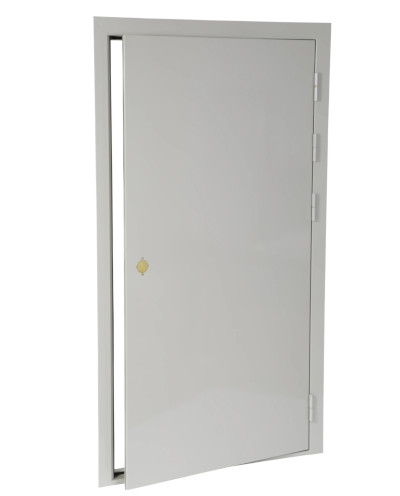 September 17, 2023 By INSTA Container Modification
Filed under: Products
Three Reasons to Add the Rhino Door to Your Shipping Container!
Not sure if the Rhino Door is right for you? Here are three reasons to add it to your unit today:

1. Enhanced security
One of the biggest reasons to add the Insta Rhino Door to your shipping container is that it will help to enhance the security of your unit. This door is highly resistant to forced entry and is capable of withstanding attempted entry by thieves, ensuring you can have peace of mind that your valuables are safe. The door is also insulated to protect against fire, offering a fire rating of 90 minutes.

2. Deterrent
Of course, the Rhino Door is not just incredibly secure. It is also a highly visible deterrent to potential thieves. Its heavy-duty construction and instantly recognizable appearance will put off any criminals from attempting to break into your shipping container.

3. Longevity
Finally, the Rhino Door is also a very long-lasting solution. Made from 16 gauge steel and featuring four heavy-duty hinges and a baked enamel finish, you can have the confidence that your door will be able to last for many years. Alongside providing protection from potential criminals, the Rhino Door is also able to withstand the harshest of weather conditions.

Want to find out more?
Here at Insta Container Modifications, our mission is to help our clients transform their cargo containers and maximize their security. We offer a huge array of products, and the Rhino Door is a fantastic option for anyone looking to keep their property safe.

We pride ourselves on delivering exceptional products and services, so if you want to learn more about our range of products or how we can help you, get in touch today!